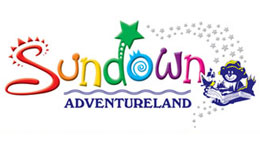 After several weeks of emails, letter writing, and phone calls, Backyard Productions has managed to secure its most important location for "Cinders". Sundown Adventure Land have kindly agreed to work with the BYP team and allow us to film the outdoor scenes at their wonderful children's theme park.
Executive Bully,
Darren Scales
, Production Designer
Ed Hollingsbee
, and Writer / Composer
Mark Scales
met with the Sundown team armed with the
BYP Showreel
,  bags of ideas and enthusiasm and one or two dresses (yes that's right). After a very upbeat chat and plenty of coffee, The Sundown team were very happy to participate in the production.
[Read more]
A new set of informal video podcasts on our feed, chronicling our experiences during the production of our latest film 'Cinders'. Featuring our Executive Bully – Darren. This is the first podcast in the series, offering an introduction to the project and an update on the latest exciting... [Read more]
UPDATE!! The casting call and auditions for major roles are closed (at least for the time being), we've been overwhelmed with the response. Please do register your interest if you are keen to participate as crew or supporting cast, or if you'd like to be put on a waiting list for future audition opportunities! Contact […] [Read more]
Firstly, please excuse the technical nature of this post. If you are familiar with bittorrent, DVD images and DVD burning, read on…. if not – no worries!! I've been aware for a while now that although we've offered TENCLO as a DVD image download through bittorrent, this has been an .NRG file, which not everyone […] [Read more]
Acapella song combining the dialogue of Star Wars with the the scores of John Williams (i.e. not just Star Wars, but E.T., Jaws, Jurassic Park, Indiana Jones etc.). The song was originally written and recorded by a vocal group called Moosebutter, and this lip sync video made by Corey Vidal has been very popular recently.
Please check out their website, with many more clever fun acapella tracks. At the moment, there's a great Harry Potter one on their homepage, to the tune of Pretty Woman!
If you want to listen to more of their stuff, you can on their site (they say radio quality, but it's pretty good), or support them by buying them in CD quality. There is also a page with all the lyrics too, so if you want to learn a song and lip-sync your own YouTube video :p  you can.
Seriously, they're very good. Great harmonies and clever lyrics. I'd like to see a video of them performing the track!
Star Wars: The Empire Strikes Backyard, aka TESBY. [Read more]
As some of you may know, I have an interest in singing, recording and mixing vocals / music. I've always enjoyed singing, from being in the choir at school, to good old karaoke nights down the pub, but recording wise, I'm just starting out over the past couple of years. Now I have a place of my own again, I'm keen to set up a little home studio (very basic!) and resume recording. I thought I'd share a track with you that I worked on in collaboration with an old housemate, Edward Clark. He's a budding music maker, with a number of great tracks online. You can find his work / album / latest updates at The Calico Sequence website, and also on MySpace. We worked together on this particular track, the vocals were taken from a cover recording I made a couple of years ago, which were remixed with Edward's backing, which I think gives the track a great contemporary feel. If you've already heard it, please accept my apologies – I hope to have more tracks soon!
Ain't no Sunshine – featuring Ed Hollingsbee (MP3 direct link)
Please bear in mind that I am not a professional vocalist. I sing because I enjoy it, not because I hope to make a career out of it! Having said that, I do aspire to improve both the vocals and the recording production. Constructive comments welcomed!!
A little bit about the Blog section of the BYP site:
In setting up this 'blog', we intended for it to be a small corner of the website where the members of Backyard Productions would have the opportunity to present some of their more personal opinions, events, news and work that does not fall under the auspices of 'official' Backyard Productions business. It is meant to enrich the BYP site, providing a broader range of more dynamic content for our visitors and encouraging wider community participation. We hope you enjoy seeing a more diverse side to the people that make up the company! Our eventual goal is that more BYP members will post here regularly.
Please bear in mind that the opinions posted here do not necessarily represent the official 'position' of Backyard Productions.
Genius footage from Sesame Street which predates 'Star Wars IV – A New Hope.' You can hear why he got to play the voice of Darth Vader, despite his relative youth at the time (well… he was thirty eight). He was the first well known celebrity to appear on Sesame Street in 1969 (the pilot episode) and went on to appear in several others. He apparently recorded another alphabet for Sesame Street after his Star Wars role.
From IMDB: According to Jones, when George Lucas was trying to cast the voice of Darth Vader, his immediate idea was to cast Orson Welles. However, he felt that Welles was too well-known for the role. So instead he looked for an actor with a deep voice, "like Orson Welles" which is how he got cast. [Read more]