Sundown Adventure Land on board!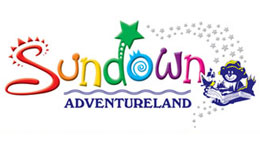 After several weeks of emails, letter writing, and phone calls, Backyard Productions has managed to secure its most important location for "Cinders". Sundown Adventure Land have kindly agreed to work with the BYP team and allow us to film the outdoor scenes at their wonderful children's theme park.
Executive Bully,
Darren Scales
, Production Designer
Ed Hollingsbee
, and Writer / Composer
Mark Scales
met with the Sundown team armed with the
BYP Showreel
,  bags of ideas and enthusiasm and one or two dresses (yes that's right). After a very upbeat chat and plenty of coffee, The Sundown team were very happy to participate in the production.
"We still have a long way to go" Says Darren, "As with any film production no matter how small, we have to comply with all the health and safety rules as well as produce a full filming schedule with Sundown. We have to make sure that we do not affect their daily routine too much, but at the same time, make sure we get the best possible shots."
Production designer Ed Hollingsbee was very pleased at the outcome:
"What's great about Sundown is they have worked really hard on their attention to detail. There are some great looking and varied potential locations for us to film, all in one place, which will need a minimum of embellishment to fit with our intended look and feel. The other great thing is that Sundown is a family run business (much like BYP) making an ideal and sympathetic partnership and they are almost as excited as we are about the project!"