Cinders is a proof of concept trailer for a British panto version of Cinderella. Cinders has all the razzmatazz of the theatre; blending theatrical scenery with real-life locations and producing a more involving story.
Many congratulations to our star screenwriter Sue Morris, whose screenplay Second Glance picked up the Silver Prize in the Drama category of the 2011 PAGE International Screenwriting Awards. [Read more]
We've had a last minute audition for the role of Prince in Cinders. It certainly sets the bench high for the singing ability of the Prince…
Just to clarify. Yes, that is Darren, the Executive Bully of Backyard Productions.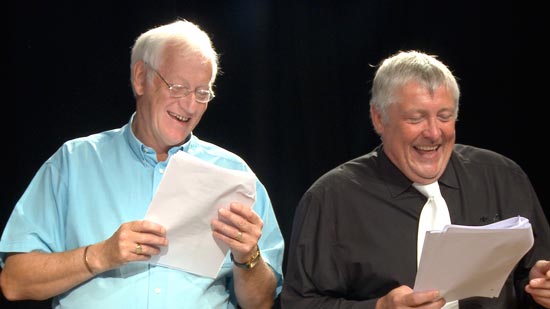 Backyard Productions has just held its first ever auditions, and they were a resounding success. Word of the latest project seems to have spread as there were auditionees from as far afield as Preston, Norwich, London, Ipswich, and some homegrown Lincoln talent. Dom Gilvary hosted the proceedings exceptionally with a fabulous spread of sandwiches and Danish pastries! The day went very smoothly as Dom, Ed, and Mark took their places as the "judges" in scenes reminiscent of Britain's Got Talent. But in a refreshing change to the well known TV programme, all of our auditionees had talent in abundance! The team saw people performing their hearts out, and bringing new spins to the characters which will certainly give the writers food for thought. Special thanks must go to Roz and Julie. Without their help in the administration side, things would not have run as smoothly as they did. And well done to Darren who filmed the proceedings without even a chance to sit down. We'd like to thank all those who attended and the feedback we've received says that everyone enjoyed the day as much as we did. Next stop….London!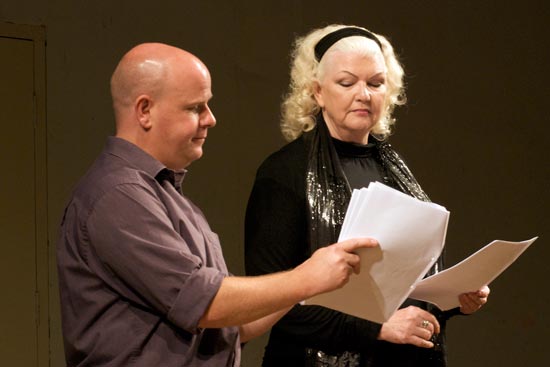 Backyard Productions is delighted to be working with The Movieum of London, who will be following and publicising the progress of Cinders production over the next few months. Darren (Executive Bully) and Mark (Music Maestro and Writer) had a meeting with them earlier this week, and one of the first things the Movieum is helping us with, is by providing a great space for the London auditions.
You can find the Movieum right on the South Bank, next to the London Eye, it should be easy to find if you follow the directions in the great little video Darren and Mark produced (below), which also gives you a little glimpse of the large collection of amazing props and costumes the Movieum has on display. The exhibits are constantly changing, so even if you've been before, it's well worth another visit. They have some fun interactive exhibits too, and the kids can even make their own movie while they are there.
Directions: From Waterloo Station, cross York Road (via the footbridge is probably the safest way – it's a busy road), then cross the large plaza, or walk down Chicheley Street towards the London Eye (the big wheel with pods on). The entrance to County Hall and the Movieum is just round the corner to the left (it faces the River Thames).
NOTE: Our London audition is now closed, so the specific directions are for auditionees only, unless you are looking to visit the Movieum of London, which is right next door.
A new set of informal video podcasts on our feed, chronicling our experiences during the production of our latest film 'Cinders'. Featuring our Executive Bully – Darren. This is the first podcast in the series, offering an introduction to the project and an update on the latest exciting production news.
To subscribe to the podcast in iTunes click here, or copy and paste the following link into your favourite podcatcher software: http://backyardproductions.co.uk/?feed=podcast
If you enjoy the podcast, be sure to rate and comment on our iTunes Store page!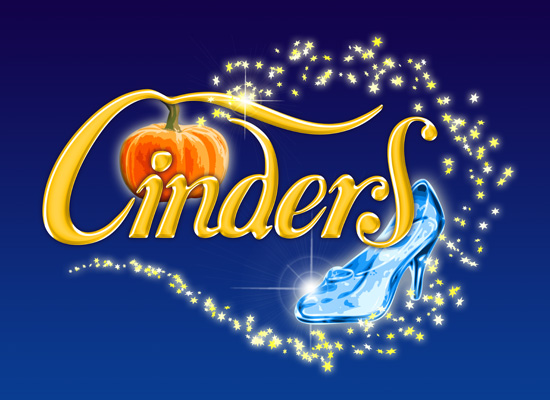 UPDATE!!
The casting call and auditions for major roles are closed (at least for the time being), we've been overwhelmed with the response. Please do register your interest if you are keen to participate as crew or supporting cast, or if you'd like to be put on a waiting list for future audition opportunities!
Contact us here We'll send you a welcome email, and ask you to reply to that email with an application form, available here.
Roll up! Roll up! We at Backyard Productions are delighted to announce our latest production…. "Cinders" a fairytale extravaganza like no other! This is your chance to get involved with a Backyard Productions short film project, due to shoot late summer and autumn this year!
Based on a traditional story but with a distinct Backyard Productions influence, we are now moving swiftly into pre-production and we are currently looking for enthusiastic and talented individuals for roles both in front of, and behind the camera.
For those of you unfamiliar with Backyard Productions filmmaking style, please feel free to browse the media on the rest of this site. We have made a number of tribute films, as well as a full length original parody "Doom Raiders" which has been released on DVD, and which is available from Amazon.co.uk (http://www.amazon.co.uk/Doom-Raiders-DVD-Darren-Scales/dp/B001D2IE2K). Our emphasis is on both getting a film made and having great fun while doing it. Our unique productions have gained attention from both national and international press and television.
"Cinders" is the next logical step (hopefully upwards!!) for us in filmmaking, and while it follows a traditional storyline, we have a thoroughly original script and some exciting new musical numbers for the project.
We are planning to hold auditions for major (all singing, all dancing!!) roles (detailed below) in Lincolnshire (28 Jun 09, Location TBC), London (Sunday 5th July at the Movieum of London, next to the London Eye), and another date in Lincoln TBC. We will also accept YouTube auditions for those who are unable to attend the weekend events, although, obviously we'd rather meet you in person.
The application form can also be used by anyone else who is keen to get involved, whether as extras or crew (no audition necessary). To give you a general idea, we are looking for people to help us with set building, prop making, costumes, painting, tech testing and rehearsal weekends, choreography (there will be at least 2 large-scale dance routines), production design, makeup, catering, etc etc… you get the idea!
Major roles are as follows:
Cinderella
Prince Charming
Dandini – Prince's aide
Buttons
Ugly Sister 1
Ugly Sister 2
Baron Hardup
Stepmother
Fairy Godfather
Forms:
Cast and Crew Application Form (To be completed by EVERYONE wishing to get involved. This is an electronic PDF form which can be completed, saved and emailed back to us. Please also attach a recent photo.)
Confidentiality Agreement (THE IMPORTANT ONE!! Must be signed as a hard copy and returned by post)
Congratulations on getting this far, we look forward to hearing from you!!