The Executive Bully, Daz, reveals all (or nothing?), regarding our current project, The Drift!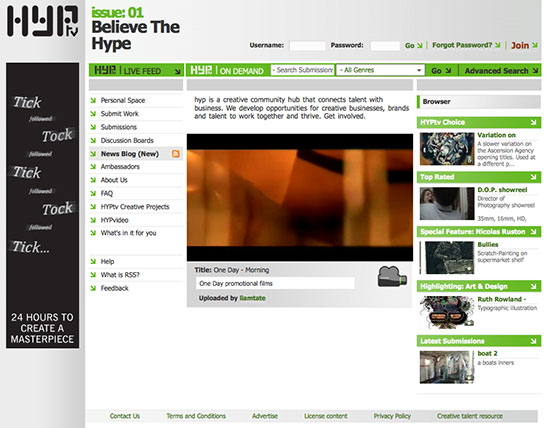 Ready, steady, go… Backyard Productions has been selected to take part in HYPTv's 24-hour ad challenge on 7th-8th November.
Out of a list of 200 applicants, Backyard Productions has been selected as one of 20 teams to take part in a 24-hour ad challenge on 7th-8th November organised by M&C Saatchi, HYPTv, ICA and Johnnie Oddball of The Movieum in London.
The winning advertisement will be shown at the Institute of Contemporary Arts (ICA) for eight weeks. Just by being selected to take part, our work will be reviewed by big names such as Alan Yentob (BBC), Graham Fink (M&C Saatchi), Peter Saville (designer) and Patrick Burgogne (Creative Review). Being only 60 seconds, it will probably be our shortest work yet!
Each filmmaking team of up to six is paired with an advertising duo, and given their brief by 10am on Saturday. Both teams then work together to create a concept for, film and produce their 60-second ad, to be submitted by 10am the next day.
Completed and premiered in 1994.
Star Wars: The Empire Strikes Backyard, aka TESBY.
It's brilliant.
In the great tradition of the Star Wars prequels, Backyard Productions has produced its own 'Battle of the Heroes' music video, showing making of documentary clips, as well as previously unreleased footage from the film itself. The video can be seen on YouTube here.